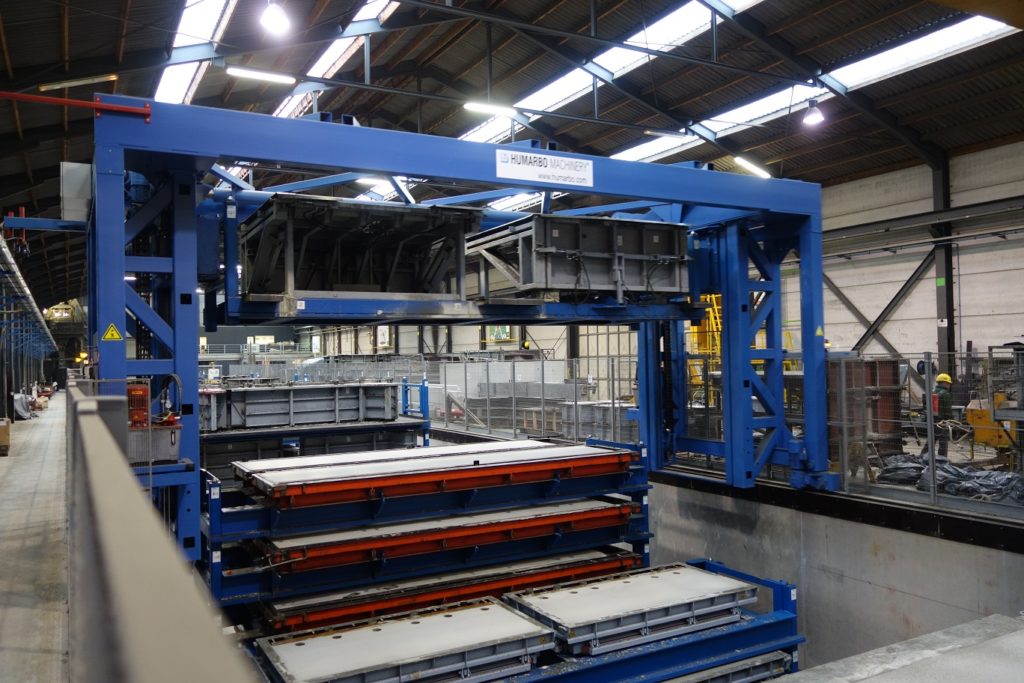 Humarbo Machinery B.V. is an experienced specialist supplier of machines and moulds for the concrete industry for the production of both wet cast and dry cast products. With more than 50 years of experience all over the world Humarbo is a name that is trusted and a product that has proven it's reliability.
The range of products that can be manufactured by their machines and in their moulds comprises products for railways, infrastructure, the building sector, agriculture and a wide variety of home and garden products.
Humarbo offers a wide range of automatic and semi-automatic mould filling machines for dry and wet concrete, as well as vibration tables, mould and pallet handlers. Product handlers, specialising in large product and vacuum handling.
They also manufacture floor dispensing tilt-mould machines as well as bespoke and large scale moulds and forms.
Click here to visit the Humarbo website.