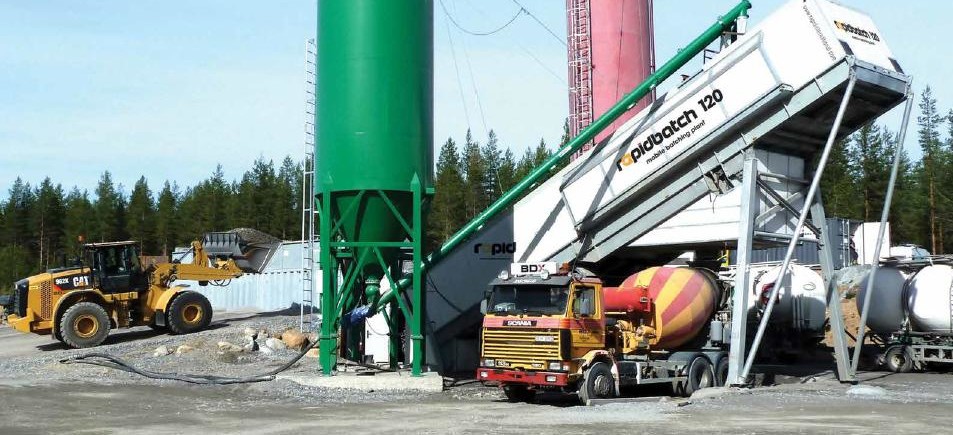 Rapid International is a long established company manufacturing products for the concrete, construction and environmental industries.
Over the last four decades, the company has designed and manufactured equipment for the manufacture of concrete, and handling and storing its constituent parts: sand, cement, crushed stone, furnace PFA and other ash and many other materials. This equipment consists of static and mobile batching plants, pan, planetary and twin shaft mixers, mixer washout systems, and silos.
The latest additions to the Rapid portfolio are the TransBatch and RapidBatch series of super mobile site batching plants.
The TransBatch series offers the capability of a state of the art static batching plant with a small footprint and quick installation time.  Production capacity ranges from 40 to 100 cubic metres per hour.
The RapidBatch series offers true modular mobility and an installation time of under 8 hours. Production capacity ranges from 70 to 120 cubic metres per hour.
The twin shaft mixer has been fully designed, developed and manufactured in house at our engineering works in Northern Ireland, and produces exceptional quality concrete at fast cycle times.
Rapid International has one of the most fully-integrated work teams in the engineering industry, which works under self-imposed quality control disciplines and are fully aware of the needs and expectations of their customers.
Everyone is involved in the pursuit of Total Quality, with constant improvements in manufacturing methods, productivity and the goal of zero defect rates being the aim and responsibility of all.
Click here to visit the Rapid website