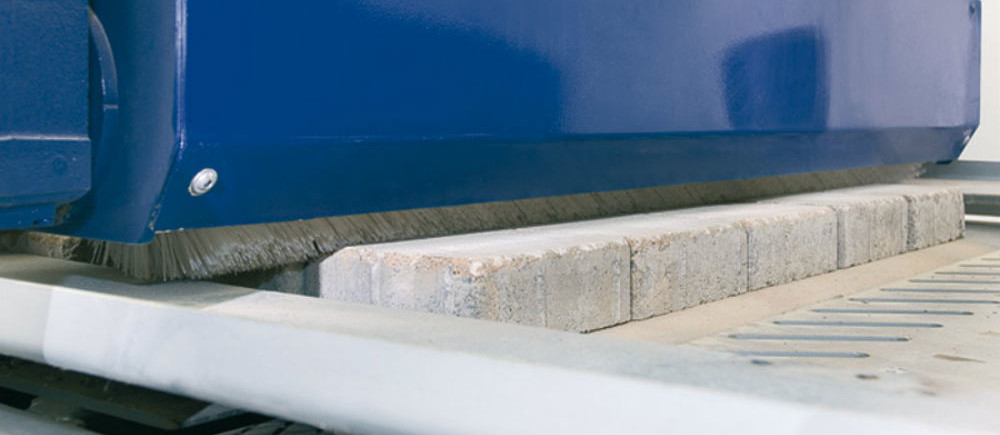 KBH manufacture automatic distressing systems, cube building and packing lines – online or offline, for pavers, bricks and walling and building blocks of all types. Hans Gebhart, the owner of the company in South Germany, runs block plants himself and has perfected these systems over many years. KBH systems are very reliable, fully developed and built to last.
KBH's systems are very fast, very accurate and are ideally suited to the UK market. KBH have sold many systems to paving block manufacturers (with many companies placing repeat orders). KBH have considerable experience in meeting all UK safety and COSHH regulations.
KBH manufacture curling brushes which when applied to aged or shot-blasted product changes the texture to a smooth surface and highlights colours and special aggregates.
Another innovative product from KBH is their "Colorist" coloured concrete blending system. This produces a wide range of colour designs creating a natural stone look or simple brindle using either face mix or through mix. The system is specially designed to be retrofitted to most block machines. The Colorist requires only one discharge door from the face mix mixer.
The KBH spray system is a state of the art machine, ensuring consistent accurate and efficient impregnation of liquids for surface protection, colour enhancement, stain resistance etc.
Click here to visit the KBH website