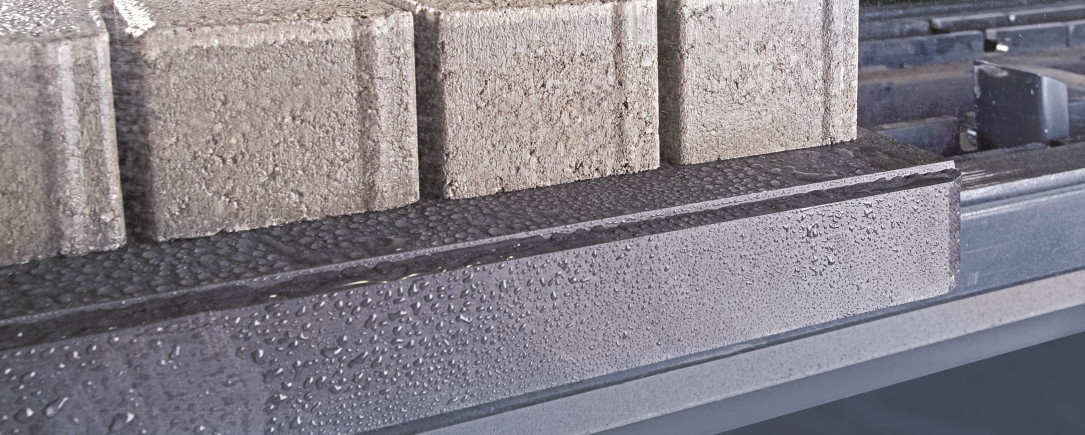 In the UK and Eire, UNIPLAST pallets have taken the market by storm and most of the leading block plant users have moved to UNIPLAST or UNIPLAST ULTRA boards.
Constant improvements to the UNIPLAST board have led to WASA UNIPLAST ULTRA. Microfibres in a homogeneous, solid plastic provide even greater stability without the need for profiles and a reduction in board thickness. Demonstrably high and uniform vibration transmission ensures faster and better compaction. Designed for short cycle times under the most demanding conditions, the WASA UNIPLAST ULTRA boasts the highest performance ratings our company has ever offered.  The ability to regrind the surface of the boards further extends the very long service life of these durable boards.
WASA are proud to offer the WOODPLAST board – Softwood boards, encased in durable tough polyurethane, providing a good balance between the lighter weight of softwood board, and the durability of our ULTRA boards
For those preferring the proven SOFTWOOD pallets, WASA is a leading manufacturer. They have developed several new techniques to improve the performance of both hard and softwood pallets, including new tongue and groove and 'multiple toothed' joints to give a smooth no 'gap' joint.
Click here to visit the WASA BOARDS website
WASA also manufacture wetcast moulds of the highest quality polyurethane to your own design and specification, either singly or composite (several units in one large mould). The WASA carrier system ensures zero warp and the highest possible stability.
In addition, WASA has established a range of polyurethane hermetic press moulds for the creation of highly defined, high-quality slabs.
Click here to visit the WASA WETCAST website